The Ins And Outs Of Pet Cat Insurance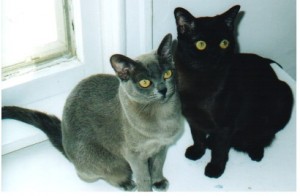 You can buy life insurance for you and your family so why not buy pet insurance for your cat? Buying cat insurance isn't one of the things that necessarily springs to mind as a must-buy when you acquire a cat.В  In fact many cat owners believe that an insurance plan for their feline is simply a way for many companies to make money and that it benefits them more than you and your cat. So why should you get cat insurance?
The most obvious reason for purchasing cat insurance is to pay for part or all of any medical treatment your cat needs should your pet have an accident. It is estimated that around 50% of cats at some point have an accident or illness that can have costly treatment. This is the main reason for owners getting cat insurance; to help them with any upcoming medical treatment and have the peace of mind that some or all of the treatment would have already been payed.
Depending on what the plan covers, the cost will undoubtedly vary. I would say that the more possible risks, accidents and diseases the plan covers, the better. You don't want your cat to catch some rare illness that is not covered by the cat insurance plan you have.
It is likely that the more things your cat's insurance plan covers the more expensive it is likely to be.
Another factor that effects the price of the cat insurance will be the cat's age. The older the cat the more expensive the insurance plan is likely to be. Some price plans may be different prices depending on the gender of your pet too.
Before you buy any pet insurance plan, read up on what it covers and how long it lasts. If necessary you may want to print this out if the information is on the Internet so you can reference it should the need arise.
Different pet insurance plans last for different amounts of time. When you are comparing prices of different insurance plans it is a good idea to work out the cost annually. You don't want to be comparing the price of a monthly one to a 5-year plan. Remember that the more expensive the plan is the more it is likely to cover.
If your cat is of a very expensive breed then it is a good idea to get pet insurance to cover it should it have an accident. Some cats may be sold with an insurance plan already in practise.
Many vets and animal centres offer their own cat insurance plans.
Of course, you may pay every year for your cat's insurance and never need to make any claims; this is where many people see the downfall in pet insurance – they'll never use it so why pay for it? It is up to you, the cat's owner, whether you invest in pet insurance for your pets, and in making the decision make sure you have weighed up the pros and cons.

June 8, 2010 В·

Maddia (Admin) В·

One Comment


Tags: Cat Care, Cat information, cat insurance, pet insurance В· Posted in: Cat Care, Cat information